Booth Number:P13
Date:2016-11-21~2016-11-23
---
CPhI India is one of the largest and most comprehensive pharmaceutical industry events in South Asia. Focused on pharmaceutical ingredients, machinery, equipment, outsourcing and bio-solutions for pharma, CPhI India brings together high-quality prospects that are actively looking for these products and services.
CPhi India 2016 will be held between 21 to 23 Nov 2016 at Venue 2: MMRDA Grounds, BKC, Mumbai. Please join us in 2016 - The 10th Year Anniversary of CPhI India.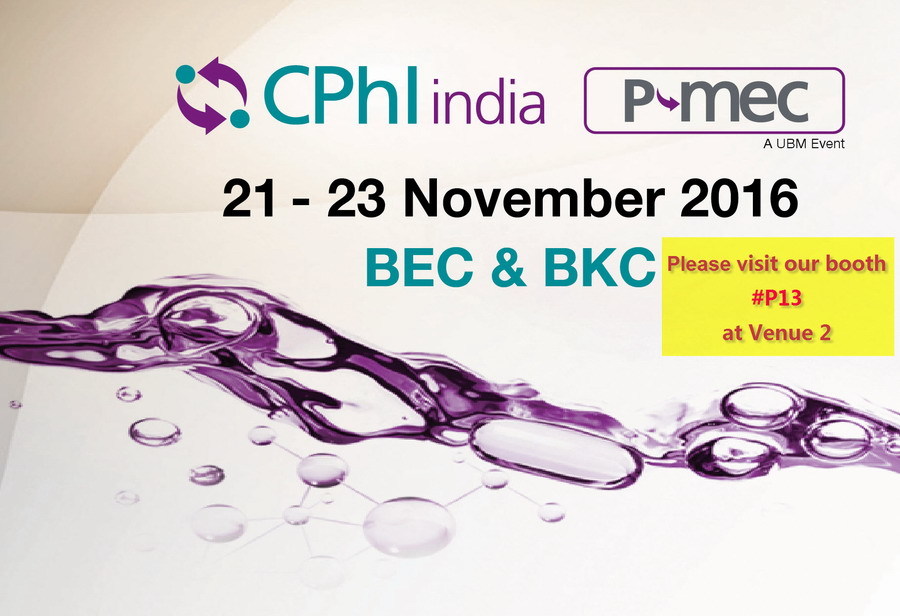 Meet us at Booth # P13 !
Exhibition website: http://www.cphi.com/india/homepage/